Print Article
Helpful Hints When Filing an Application with the Federal Reserve
by Kathryn E. Haney, Director of Applications, Federal Reserve Bank of Atlanta
Banking organizations file applications and notices (collectively, "applications" or "filings") to form holding companies, engage in nonbank activities, establish new branches, and acquire and/or merge with other institutions. This article provides some helpful hints, particularly for organizations that may not have filed an application with the Federal Reserve in recent years. Several resources are available to bankers to assist them in filing an application. These resources, as described in more detail in this article, include an electronic filing option, online information, and recent guidance issued by the Federal Reserve. Banking organizations are also encouraged to contact Reserve Bank applications staff before submitting an application to discuss the potential impact that pending examinations, outstanding supervisory issues, or material changes in an organization could have on the outcome of the application. This "best practice" can allow for meaningful dialogue between the applicant and Federal Reserve staff about potential issues that could adversely impact the timing or action on an application proposal.
Electronic Filing Option
The Federal Reserve offers E-Apps,1 an electronic filing option for applications. E-Apps, which was launched in 2008, is a web-based application that allows banking organizations supervised by the Federal Reserve to submit applications, directly or through their authorized representatives (lawyers or consultants). No fees are associated with using E-Apps.
E-Apps is intended for filings related to bank and savings and loan holding company formations, mergers, and acquisitions; nonbanking activities; state member bank mergers and branch expansion; Federal Reserve membership; and international banking applications. E-Apps allows for submission of the original filing plus supplemental information, such as responses to the Federal Reserve's requests for additional information.
To access E-Apps, a banking organization must first obtain a digital certificate or designate someone who already has a certificate to file on its behalf. The digital certificate is one feature of E-Apps that helps to ensure a secure environment for electronic filings. A digital certificate authenticates individuals authorized to use E-Apps and helps to secure the personal and confidential information transmitted as part of the applications filing process. Digital certificates also help to prevent unauthorized users from accessing E-Apps.
To obtain a digital certificate, the user must complete and submit a couple of short online forms before the initial application filing through E-Apps. A digital certificate generally is issued within 48 hours, and after a certificate is obtained, it can be used for all filings. Financial institutions have the option to authorize an unlimited number of designated certificate users, such as attorneys, consultants, or in-house staff, who can file applications on their behalf through E-Apps. After being designated as a user, an authorized filer's certificate will reside on the authorized party's computer. No matter how many institutions a party is authorized to act on behalf of, the party will receive only one certificate. Instructions and forms for obtaining a certificate can be found on the Federal Reserve's website.2 After obtaining the digital certificate, the banking organization's management (or authorized representative) can access E-Apps through the Federal Reserve's website. The website includes a Quick Reference Guide and Frequently Asked Questions to guide users through the steps for submitting a filing through E-Apps. In addition, the website provides contact information for Federal Reserve Bank staff who can answer questions about E-Apps.
The process for submitting applications over the Internet has been carefully designed to ensure the confidentiality of the data and authenticity of the filer. In addition to providing a secure environment, E-Apps also provides convenience and cost savings relative to the submission of paper applications. Banking organizations are encouraged to explore the use of E-Apps and reach out to their respective Federal Reserve Bank if they have questions.3
Online Federal Reserve System Resources
The Federal Reserve also provides a number of online resources to assist banking organizations with application filings. The filing forms and related instructions for the different types of applications are located on the Federal Reserve's website.4 Some filings, such as for the establishment of a branch, do not have a form but are filed by submitting a letter to the Federal Reserve and publishing a notice in local newspapers regarding the proposed branch. The website provides "model language" that can be used for the newspaper publication.5 In addition, the website offers contact information for Federal Reserve Bank applications staff in case a banking organization has a question about filing an application.6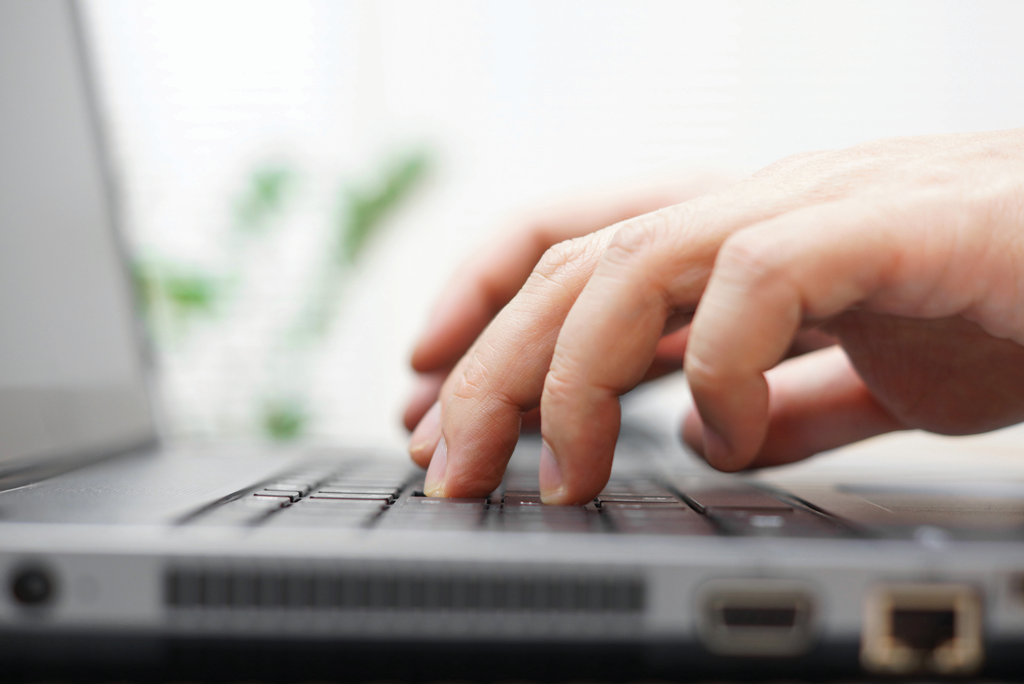 Recent Guidance Issued by the Federal Reserve System
The Federal Reserve has issued guidance7 in recent years on the filing of applications. Banking organizations are encouraged to review this guidance, which is briefly summarized in this section. If the organization has questions regarding the guidance, Reserve Bank staff members are available to address these questions.
New Process for Requesting Guidance from the Federal Reserve Regarding Application Proposals
In 2012, the Federal Reserve System issued Supervision and Regulation (SR) letter 12-12/Community Affairs (CA) letter 12-11, which outlines the process for an applicant to request feedback on a potential acquisition or other proposal before submission of a formal application.8 Although this "prefiling" process is optional, it may be particularly helpful for community banking organizations that typically do not file applications on a frequent basis or are contemplating a novel proposal. Applicants have the opportunity to receive feedback from Federal Reserve staff on potential issues related to an application proposal. Prefilings can include inquiries about a specific aspect of a proposal, a potential issue, or presentations outlining the specifics of the proposal. Prefilings may also include draft documents such as shareholder agreements, purchase agreements, or offering documents. An applicant may ask questions regarding the type of filing required, if any; the individuals or entities that would need to join the filing; and whether an entity would be considered to be a "company" or have "control" under the Bank Holding Company Act or the Home Owners' Loan Act.
For a prefiling, the Federal Reserve staff review is targeted to the specific request for feedback and is not intended to resolve all issues or concerns related to a possible future application or notice or be predictive of the final outcome. Furthermore, the Federal Reserve staff's prefiling evaluation is not part of the formal review period for applications outlined in relevant statutes and regulations.
Banking organizations should submit prefilings to the appropriate Reserve Bank or through E-Apps. The Federal Reserve anticipates reviewing prefiling and submitted information regarding a particular proposal for no more than 60 days. At the conclusion of the review period, a prefiler wishing to pursue a proposal or a prefiler who has been informed that a proposal requires a filing is encouraged to submit a final application. The final filing should stand on its own and address any issues raised during the prefiling review. The applicant should provide all pertinent documents in the final filing. An applicant's final submission generally is expected to be more quickly reviewed and acted upon when previously identified issues or concerns are fully addressed.
Interagency Statement on Restrictions on Conversions of Troubled Banks
In 2012, the Federal Reserve issued SR letter 12-16/CA letter 12-12, which provides guidance for implementation of section 612 of the Dodd–Frank Act, concerning certain charter conversions.9 Section 612 places restrictions on certain charter conversions and generally prohibits charter conversions while an institution is subject to a formal enforcement order issued by or a memorandum of understanding entered into with its current federal banking agency or state bank supervisor with respect to a "significant supervisory matter" (collectively referred to as a "significant enforcement action").
The statute contains an exception to the prohibition that permits approval of a charter conversion if certain conditions are met, including that the federal banking agency or state banking supervisor that issued the significant enforcement action does not object to the conversion. In addition, section 612 requires that, at the time an insured depository institution files a conversion application with the prospective chartering authority, the institution must also send a copy of the conversion application to both its current federal banking agency and its prospective federal banking agency.
Branching by Institutions in Less-Than-Satisfactory Condition
In 2013, the Federal Reserve issued SR letter 13-7/CA letter 13-4, which clarifies the Federal Reserve's policy concerning the application process for a state member bank in less-than-satisfactory condition to establish a de novo branch.10 The letter describes the circumstances under which a state member bank may be permitted to establish a branch on a de novo basis if it or its parent holding company is in less-than-satisfactory condition. Although the letter explains the criteria for the establishment of a de novo branch, a banking organization's proposal must be consistent with general safety-and-soundness standards and adhere to the Federal Reserve's application process.
A state member bank in less-than-satisfactory condition (see the SR letter for definition) or that has a less-than-satisfactory record of consumer compliance or performance under the Community Reinvestment Act (CRA) generally should not pursue expansionary proposals and should focus on remediating identified supervisory issues. Expansionary transactions such as mergers and acquisitions require a significant amount of management's time and can distract an organization from restoring the holding company or bank to a safe and sound condition or establishing an effective consumer compliance program. However, the establishment of a limited number of de novo branches generally should not require a significant amount of time or distract management from addressing the organization's supervisory issues. Accordingly, the Federal Reserve will consider such proposals. However, the bank should be able to demonstrate that it can effectively plan and execute branch expansions; absent a history of successful de novo branching, the branching proposal should include an execution plan.
The letter provides de novo branching criteria considered by the Federal Reserve, which include:
A well-defined rationale for branching that will not materially increase risk
Satisfactory progress in remediating outstanding supervisory issues
Stable or improving risk management and financial factors at the organization
Strong or satisfactory capital
Acceptable component supervisory ratings
Branching limited to within, or contiguous to, the bank's existing market area
The letter also specifies quarterly and annual branching limits. Potential applicants should contact Reserve Bank applications staff before submitting an application.
Enhancing Transparency in the Federal Reserve's Applications Process
In 2014, the Federal Reserve issued SR letter 14-2/CA letter 14-1, which provides a better understanding of the Federal Reserve's approach to applications that may not satisfy statutory requirements for approval of a proposal or otherwise raise supervisory or regulatory concerns.11 Applicants are generally expected to resolve their outstanding substantive supervisory issues before submitting an application filing to the Federal Reserve. Filers with proposals that present unique and novel issues are encouraged to use the prefiling process, as described earlier, to seek feedback on potential issues before submitting a formal filing.
The 2014 guidance notes common issues identified by the Federal Reserve that have resulted in filings being considered problematic such as:
Applicants with less-than-satisfactory ratings or enforcement actions
Financial factors such as inadequate capital, lack of holding company source of strength, or expansionary proposals funded by short-term debt
Managerial factors such as proposed directors or managers with insufficient banking experience or negative background information or proposed principals with a lack of financial resources and integrity to meet their financial obligations
Other factors, such as the organization's record regarding the Bank Secrecy Act, an inappropriate business plan, and consumer compliance and its CRA rating
Often, these issues are resolved by providing additional information or making changes to the proposal, resulting in the Federal Reserve System's ultimately approving or not objecting to the application. However, there are instances when substantive issues are not resolved during the application review process and staff recommends that the Board of Governors deny the proposal. In such cases, the Federal Reserve's general practice has been to inform the filer before taking a final action to provide the filer with the option to withdraw the filing. Typically, the filing is withdrawn, and the withdrawal is noted on the Federal Reserve's public H.2 Release.12
To further enhance transparency and provide better insight into the issues that could prevent the Federal Reserve from acting favorably on a proposal, the Federal Reserve publishes a semiannual report that provides pertinent information on applications filed with the Federal Reserve. The report includes statistics on the length of time to process various applications and the overall volume of approvals, denials, and withdrawals and provides the primary reasons for withdrawals.13
Name Check Process for Domestic and International Applications
In 2015, the Federal Reserve issued SR letter 15-8 that announced changes to the Federal Reserve's general name check process. These changes streamlined and simplified the process and thereby reduced the burden associated with the application process overall, particularly for community banking organizations.14 The Federal Reserve reviews applications that may include changes to the ownership or composition of the board of directors or executive management of a banking organization. For many of these applications, the Federal Reserve's review includes an assessment of whether certain proposed shareholders and policymakers have the competence, experience, integrity, character, and financial resources to effectively lead a supervised financial institution in a safe and sound manner. Under certain circumstances, the Federal Reserve also requests background information about an individual or company involved in a proposal from other regulatory and investigative agencies.
Examinations of Insured Depository Institutions Before Membership or Merger into a State Member Bank
In 2015, the Federal Reserve issued SR letter 15-11/CA letter 15-9, which explains the Federal Reserve's criteria for waiving or conducting premembership safety-and-soundness and consumer compliance examinations of insured depository institutions that are either (1) seeking to become state member banks or (2) merging with another institution when a state member bank would be the surviving entity.15 Community bankers can contact their Reserve Bank's applications and supervision staff for more information about examinations related to a proposed membership or merger filing.
Supervisory Concerns Related to Shareholder Protection Arrangements
In 2015, the Federal Reserve issued SR letter 15-15, which explains supervisory concerns related to arrangements structured by bank and savings and loan holding companies (collectively, "holding companies") to protect the financial investments made by shareholders (collectively, "shareholder protection arrangements").16 Such arrangements raise concerns because they can have negative implications on a holding company's capital or financial position or limit the holding company's ability to raise capital in the future. A holding company should be aware that the Federal Reserve may object to a shareholder protection arrangement based on the facts and circumstances of the particular arrangement. Therefore, a holding company that is engaged in capital-raising efforts or is considering the implementation or modification of a shareholder protection arrangement should review this guidance to help ensure that supervisory concerns are addressed. When a proposal involves the raising of capital, community banking organizations are encouraged to review this guidance and reach out to their Reserve Bank supervision and applications staff contacts with questions.
Concluding Thoughts
Many resources are available to banking organizations to assist them when filing applications with the Federal Reserve. Banking organizations can use the E-Apps system to file applications electronically in a secure environment, which provides time and cost savings to an organization. Banking institutions can also use online resources to assist with completing application forms and publishing notices in newspaper publications for filings. Federal Reserve guidance related to filing applications is also available on the Federal Reserve's website and provides pertinent information for banking organizations to consider when contemplating the filing of an application. Finally, banking organizations are encouraged to contact Reserve Bank applications staff 17 to discuss any questions and issues related to filing an application or specific issues related to an application proposal.
Back to top